MD's Message
High Quality Seeds : A Goal of My Life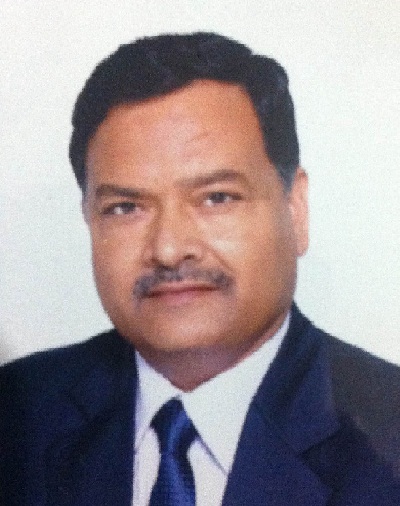 I take this opportunity to welcome you all into the emerging world of seed business. Our mission is to ensure food security and better life of farming community through high quality seeds.
Due to continuously rising global population, decreasing cultivable land, and increasingly erratic weather conditions, the role of farming has become more important than ever. It's a race against time to unlock all the secrets of plant life that could unfold higher yield potential with better nutrition value traits.
We want to bring high quality seeds, combining breeding and biotechnology to meet the ever changing needs of our consumers. Breeding will pool all the resources, like conventional and small breeding techniques, genetic engineering, genetic analysis and targeted trait development. We strongly believe that breeding and biotechnology tools can collectively boost taste, nutritional quality and aesthetical value. Also it can help to develop tolerance towards major biotic and abiotic stresses.
We also need to ensure remunerative prices for growers to retain their interest in farming profession. A lot has been done by the scientific community to discover newer technologies, however, it is much needed to make agriculture self-sustainable for the betterment of life.
I am confident that I will be able to serve my countrymen in general and farming community in particular under your patronage. I am determined to make 'Ananya Seeds' a global brand in its outlook, products and services.
Best Compliments
Dr L.K.Pandey (Managing Director)
From the Desk of CEO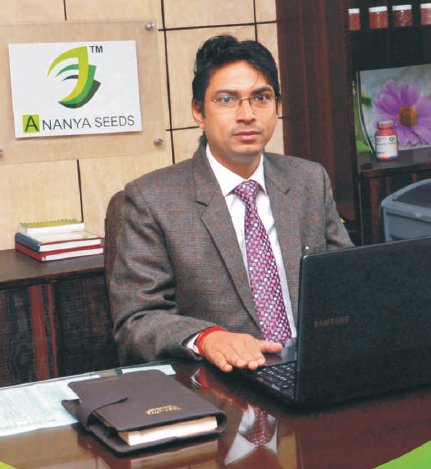 It gives me immense pleasure to present ourself to the Indian Agri business Industry.
Research, development, production, processing and packing, quality assurance, marketing, sales and distribution and extension services- they all need skilled manpower. We have incorporated individuals who demonstrate integrity, academic excellence and leadership. We would continuously be working towards creating a congenial work environment so that the best talents in the industry can stay and contribute. We are confident that our company will be able to attract, groom and retain the best talents in the industry.
Our strong team of breeders creates new traits and plant types suitable for cultivation. Our production team is one of the best in Asia and has experience, wisdom and skills to undertake seed production task with assured quality norms. Our modern processing and packaging system ensure the longevity of seeds. Our quality assurance system shields the whole work process to ensure best quality at all times without any fail.
The sales and marketing team works day and night with channel partners and farmers to understand their ever-changing needs. We are using advanced accounting system and ITES tools to stay connected with our customers and channel partners. Our execution excellence approach built around the whole business process ensures that our customers get all kinds of accurate services in time.
We are confident that 'Ananya' will emerge as the first choice of customers and one of the most preferred seed company to work with.
Best Compliments
Salil Kumar Srivastava (Chief Executive Officer)